Patti Howerton
In 1975, I began teaching dog obedience classes at the Schaumburg and Elk Grove Park districts as a way to pay for my bachelor's degree in Chemistry and Biology from the University of Illinois. After graduating, I continued teaching by adding additional classes at the Wood Dale and Roselle Park Districts along with private lessons.
Since 1975, I have had over 15,000 dogs in my classes. This experience has allowed me to develop a successful method of training while having a career that I am passionate about.
Over the recent years it became clear to me that many dogs did not have as much of an obedience problem, but a lack of exercise. Because of busy lives, dogs are more often left home alone. People love dogs, and want dogs but find it difficult to give them enough exercise, while leading busy lives. Trusted, full service play care centers allow people to have happy dogs who otherwise might not even be able to have a dog.
Years ago my former partner at Pals for Pups, Val LaFontaine, and I became fast friends while working together in the dog training industry. By combining our skills, we were determined to open a full service play care/ training facility together. Finally in December of 2006 our dreams were fulfilled. From there, Pals For Pups has grown to what it is today.
Nothing in mind can compare to a love of a dog.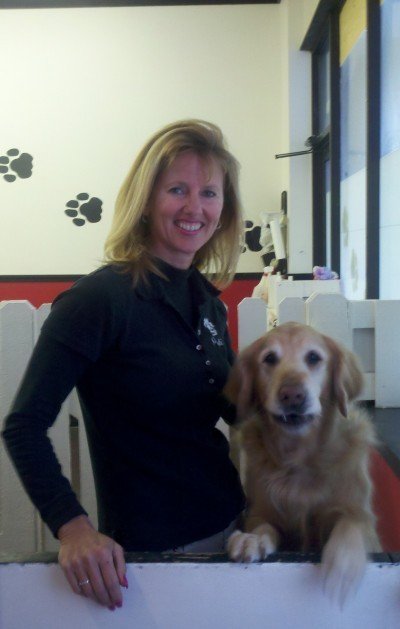 I have been lucky enough to have been raised with and owned a variety of animals from horses to goats!
We cannot display this gallery